Thematics Spotlight
In association with the thematic investing pioneers Pictet Asset Management.
Thematic funds focus on some the world's fastest-growing industries such as robotics, clean energy and digital technologies. The specialist companies in these segments offer some of the most attractive investment opportunities and, as a result, investors are increasingly turning to thematic funds as an alternative to traditional global equity portfolios.
Industry Voice: Hans Peter Portner, Head of Thematic Equities at Pictet Asset Management, reveals what makes a good thematic equity investment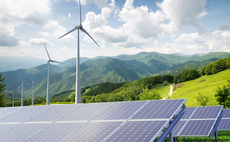 Industry Voice: Pictet Asset Management explains why investing to protect the planet's natural resources requires a deep understanding of industry's ecological footprint.
Industry Voice: Ivo Weinoehrl, Senior Investment Manager at Pictet Asset Management, explains how smart technology and sustainability trends are turning cities into a compelling investment opportunity